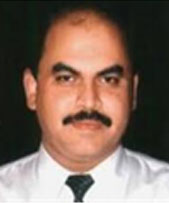 Prof. (Dr.) Narsi LS Narasimhan Ph.D
In Management Science from University of Texas, Dallas, USA

Graduated in Engineering from the Indian Institute of Technology (IT-BHU, Varanasi).
He is Founder Atlanta – Indian Professionals Network (IPN); Visiting Assistant Professor, Management Information Systems, at Rutgers University; Professor, at Georgia Institute of Technology; Operations improvement consultant, OHMS, Navigare, Indusa; V.I.P. Selection Committee member, United Way of Metropolitan Atlanta, Georgia which enabled them to serve on the Boards of several non-profit organizations that are supported by United Way of Metro Atlanta. Currently, Business Enabler, a freelance adviser, mentor, and enabler to startups. Based in Atlanta, Georgia, USA.